Back to Top
2017-18 Graduate Student Fellows Announced
The Initiative to End Family Violence (IEFV) is pleased to announce our Graduate Student Fellows, who will each receive $3,500 in funding for research on family violence during the 2017-18 academic year.
The IEFV Graduate Student Fellowship was created to support graduate students whose research has the potential to prevent, intervene in, or end family violence. Fellows are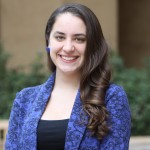 Jessica Cabrera, Department of Sociology
Responsible Employees Question the Title IX System: When Civil Rights Programs Adopt Legal Logics and Blend with Power Interests
In 2011, a Dear Colleague Letter from the Department of Education's Office of Civil Rights called on universities to designate Title IX Offices specialized in addressing sexual violence and harassment on campus. This specialized office was seen by student activists of the "Title IX Movement" to be a viable solution to changing hostile campus climates. The Title IX Office was thought of as an entity separate from elite university administrators and police forces; it had its own role in holding the powerful accountable and protecting the vulnerable. However, after taking a grounded theory approach to my research project on the dilemmas of responsible employees in their new roles at the university under Title IX, I found that many responsible employees now believe that their Title IX Office is aligned more with the interests of the powerful than the survivors it is meant to protect. Under what circumstances do specialized offices carrying out civil rights programs come to be seen as aligned with the powerful instead of the vulnerable? Through interviews, this research examines how responsible employees 1) perceive the Title IX reporting system; 2) think about their roles as reporters of sexual violence and harassment; and 3) react to their perceptions of the system and their roles. In my pilot study, I argue that when frontline organizational actors view a specialized office dedicated to civil rights issues as operating 1) under legal logics and 2) in contrast to their personal interests and values, frontline workers view the office as protecting the powerful, and feel antagonistic – rather than collaborative – relationships with the office.
Funding from the UCI IEFV will allow me to travel around the globe to present my research and to receive feedback from knowledgeable scholars across disciplinary fields. This year, I will present my research at the Osnabrück Summer Institute on the Cultural Study of the Law in northern Germany. I will also present my research at the American Sociological Association conference in Philadelphia, and the Pacific Sociological Association in Seattle, Washington.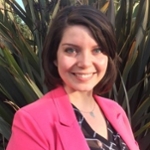 Amy Magnus, Department of Criminology, Law and Society
Specializing Justice for Youth and Families
My research examines the tension between specialized state interventions designed to ameliorate family violence and the unintended consequences of expanding the criminal justice system to do so. There has been a recent explosion of specialized courts, in particular, that aim to intervene in different forms of family violence and criminal justice involvement (e.g. domestic violence and multi-system entanglement). However, much is to be uncovered about the effectiveness and accessibility of services provided through these initiatives, the initiatives' overall helpfulness to those under the court's supervision, and the long-term consequences of using another arm of the criminal justice system to provide a range of services to people in need. In the upcoming year, my project will examine two components of specialized justice as it relates to family violence: 1) the geographic and political accessibility of justice, including access to information, education, and a range of services and, 2) the capabilities of different types of initiatives to meet these needs without deepening families' involvement in the criminal justice system.
The funds will primarily be used to support my travel to different field sites. It will also support research participant recruitment efforts and research participant compensation.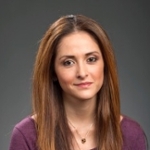 Liz Rodriguez, Department of Criminology, Law, and Society
Knowledge is Power: Information Dissemination as a Preventative Tool to Reduce the Victimization of Adolescents Targeted by Commercial Sex Trafficking
The commercial sex trade, at the domestic level, has become an increasingly large problem, targeting female minors. A recent study estimates that in San Diego County alone, there are approximately 3,417 to 8,108 victims of commercial sex trafficking per year, with 16.1 being the average age of entry into sex trafficking (Carpenter & Gates, 2016). The study also found that 90% of the public high schools studied reported documented cases of victimization for commercial sex trafficking, and all high schools reported recruitment by commercial sex traffickers on school grounds. Compounding the issue, law enforcement recently began making an association between commercial sex trafficking and street gang involvement (Carpenter & Gates, 2016; Frank & Terwilliger, 2015).
However, while recent research has begun to study this growing epidemic, there does not exist any research to determine whether female high school students are aware of the problem of commercial sex trafficking, and the fact that they are being targeted. Additionally, no research currently exists to determine whether being personally acquainted with a gang member increases a female high school student's awareness of her risk for victimization. My research project will survey female high school students to assess their awareness of their risk of being targeted for commercial sex trafficking. My research also seeks to determine if a participant's knowledge of a gang member increases her knowledge of her risk for victimization. I will then use this information to develop an informational program to present to high school students. This program will serve to increase awareness in an effort to prevent victimization.
Funding from the UCI IEFV Fellowship will significantly accelerate my progress in analyzing data and preparing results for presentation and publication by contributing to a one quarter Graduate Student Researcher position.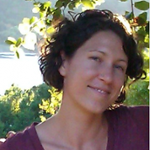 Annie Wilkinson, Department of Anthropology
Shifting conceptualizations of gender, family, and violence: an examination of the Mexican pro-family movement
Gaining momentum with the current global rise of right-wing movements, a resurgent Mexican pro-family movement has mounted a stiff response to the "Rainbow Tide"—a series of uneven legal and social transformations in sexual rights and gender equality measures that has swept through Latin America over the past decade. Through an examination of the burgeoning pro-family movement in Mexico and its efforts to "secure" the family, my larger dissertation research interrogates how intersections of gender fundamentalism and security discourses intersect as conduits for transnational conservative social movements, including the Mexican pro-family movement. In this specific component of my doctoral research, I ask: How do "pro-family" movement discourses counter or perpetuate the conditions that generate and sustain family violence? In what ways and with what impacts are contemporary pro-family movements reconceptualizing and recasting violence as against the family rather than within the family? And how do they renarrativize violence against women and children and the concepts of gender, family, gender equality, and human rights? Anthropology's participatory methods support the cultivation of a unique and valuable approach to understanding these emerging, critical social processes and shifts, both in Mexico and globally.
IEFV Fellowship funds will support preliminary dissertation research in Mexico City and the presentation of initial findings at the American Anthropological Association conference.