Back to Top
2016-17 Graduate Student Fellows Announced
Updated Project Descriptions — December 5, 2017
The Initiative to End Family Violence (IEFV) is pleased to announce our Graduate Student Fellows, who will each receive $3,500 in funding for research on family violence during the 2016-17 academic year.
The IEFV Graduate Student Fellowship was created to support graduate students whose research has the potential to prevent, intervene in, or end family violence. Fellows are involved in innovative research designed to further knowledge of and/or interventions in family violence.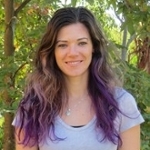 Britni Adams, Department of Sociology
Consequences of Family Violence: Perspectives from Youth Victims as They Transition to Adulthood
Faculty Advisor: Prof. Kristin Turney
The extensive research across disciplines about the different consequences for youth (e.g. emotional, social, financial, etc.) after they have experienced child maltreatment, including witnessing parental violence, is very clear about the disadvantages they experience. Less is known about how these consequences arise as these youths develop and transition to young adulthood, moving toward having their own families. For example, it has been found that many youth who have been maltreated and entered foster care are more likely to be homeless and not graduate high school than those who do not experience such circumstances; however, what happened that prevented high school graduation, what are the obstacles to finding a stable residence? Why might these youths choose to be homeless rather than going home? My research project explores the circumstances youth face as they develop and transition into adulthood as survivors of child maltreatment and family violence. Specifically, I am interested how youth talk about their experiences of family violence and their familial relationships during the abuse and now as they are older.
I have completed 13 out of 30 interviews with youth in Orange County, CA who have experienced family violence. Interviews are semi-structured and in-depth, the average length being at two hours and fifteen minutes. Youth ages are from 18 to 26, and we meet in a place where they are comfortable, often at a Starbucks near them. Preliminary data analyses from the portion of interviews collected so far show themes of the youth not using clear definitions of abuse, consistent with previous literature. Youth do not talk about their experiences of abuse and violence as abuse or violence, or state it as not abuse. Youth also show a level of acceptance of the violence without having addressed it, either with the perpetrator, or perhaps at all. For instance, when asked if they have talked to the perpetrator of the violence since they have become an adult, they say no they have not, and do not want to bring it up. They often also describe a level of understanding, such as the perpetrator did not know better because he or she was raised that way. Finally, some of the respondents have talked about school as a place of refuge from the violence, while others talk about school as another source of instability because they moved around a lot, changing schools often. Though preliminary, it is interesting to begin to think about how these youths make sense of their pasts as they move into adulthood themselves. Understanding youth as they describe their experiences across their life can begin to unravel the complicated web of influences and obstacles that they face to end a cycle of poverty, violence, and instability that they are often just one generation in.
This fellowship provides funding to compensate youth for their time as they take part in illuminating their experiences for the public, policy makers, scholars, and community members to better understand how to help them. This fellowship also supports my attendance at a conference to publicize this work and encourage future research on this topic, as well as reach the different audiences that can utilize this work to help end family violence and its intergenerational consequences.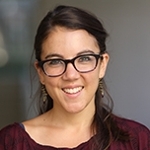 Elizabeth Clark Rubio, Department of Anthropology
The Legal Construction of Love and Intimacy: Proving Good Faith Marriage for Battered Asian/Pacific Islander Immigrant Spouses
Faculty Advisor: Prof. Leo Chavez
Over the past year I have been interviewing legal advocates who work in Southern California-based Asian American immigrant rights organizations. My fieldwork focused on advocate experiences with helping undocumented Asian American survivors apply for immigration relief based on their suffering of domestic and sexual violence.
Congress has created several legalization avenues for immigrant survivors of domestic violence. These forms of relief include the U-Visa, the VAWA Self-Petition, and the I-751 Waiver. Congress's intent in creating the U-Visa was to create a path to legalization for undocumented victims of certain qualifying crimes who fully cooperate with law enforcement in bringing the perpetrator to justice. In creating the VAWA Self-Petition and I-751 Waiver, Congress provided an independent path to legalization for immigrant survivors of domestic violence whose family-based petitions are contingent on marriage to an abusive spouse. When applying for these forms of relief, it is not enough for survivors to demonstrate that they suffered abuse. They must also show that their abuse resulted in "significant hardship." In the case of the VAWA Self-Petition and the I-751 Waiver, survivors must show that they originally married their abusive spouse in "good faith." USCIS assesses the petitioner's intent in marrying their spouse in order to determine whether the marriage was for the sole purpose of obtaining a green card. Yet who gets to decide which kinds of hardship are significant enough? By what standards can one's "good faith" in entering a marriage be measured? The notion that an anonymous adjudicator can quantify another's hardship or intentions in entering marriage departs from the deceptive premise that dominant constructions of marriage and hardship are somehow apolitical and ahistorical.
 Through my research, I explored the ways that gendered and racialized tropes of Asian American women as well as inconsistencies with Westernized marriage and dating conventions intervened in survivors' attempts to convince adjudicators of the significance of their hardship and their intentions in entering marriage. The challenges these applicants face have as much to do with dating and marriage conventions and stigmas around going public with domestic violence as they do with imperialist and Orientalist tropes about Asian women as manipulative seductresses taking advantage of "innocent" U.S. citizen men. The collective forms of abuse by parents-in- law that some survivors experience, reluctance in seeking intervention from law enforcement, and marital dynamics that do not always look like what one interlocutor called "the Disneyland version of love" weigh heavily against Asian American survivors as they are forced with the task of making their complex experiences legible within a dominant script.
Since presenting at the 2017 IEFV colloquium, I have decided to focus exclusively on the experiences of South Korean survivors. Histories of U.S. imperialism in Korea and the explosion of undocumented immigration from South Korea since the 1997 IMF crisis create a particular set of dynamics that make generalizations across diverse Asian American communities challenging. I have also begun to contextualize survivors' experiences in applying for immigration relief within the resurgence of white nationalism and xenophobia in the U.S.
With the support of the IEFV Fellowship, I will be able to travel across Southern California to interview non-profit legal advocates and API immigrant survivors of family violence who have gone through the process of applying for their green card independently of their abusive spouses. The Fellowship will also allow me to travel to the annual Asian American Studies Conference in Portland and possibly the annual Asian Studies Conference in Seoul, Korea to present my work on the link between "good faith marriage" and family violence in API immigrant communities in both domestic and international settings.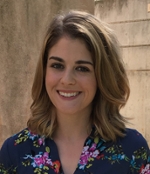 Kelli Dickerson, Department of Psychology and Social Behavior
Disentangling the Links Among Emotion Regulation, Behavior Problems, and Placement Instability in Maltreated Youth
Faculty Advisor: Prof. Jodi Quas
The impact of child maltreatment is profound, placing children at serious risk in virtually all developmental domains (Cicchetti, 2013), both in childhood and across the lifespan.  Moreover, the adverse effects of child maltreatment extend well beyond the child to affect families, communities, and even subsequent generations, often via a cycle of violence (Widom & Wilson, 2015). When maltreatment is sufficiently severe, and children are removed from home as a result, the negative effects of maltreatment may be compounded by further traumatic experiences, including children's placement in restrictive, congregate care facilities.  Evidence indicates that such placements further increase children's risk for psychopathology, low educational attainment, and teen pregnancy, all of which may facilitate intergenerational cycles of violence and child welfare system involvement (e.g., US DHHS, 2017).
In response to this evidence, California enacted AB 403 in 2016. This legislation aims to reduce maltreated children's placement in congregate care settings and increase their placement with foster families.  It also requires existing group homes to transition into short-term, intensive treatment facilities and imposes a time restriction on youth's stay in such facilities.
Although the goals of this law are well-intentioned, and informed by decades of research highlighting the adverse effects of congregate care on children's functioning, practical concerns have emerged as this law has unfolded. At the most concrete level, there are not enough available foster families with whom children can be placed, requiring social service professionals to scramble to find any placement for children who otherwise might remain in congregate settings until a suitable placement can be identified. Available foster families, as well, often lack adequate skills, and have not received extensive training regarding the needs of these particularly vulnerable children. Thus, there is concern that children may bounce place to place as families realize that they do not have the capacity to handle the children now in their care.  This may lead to high levels of placement instability, which, like congregate care, is predictive of multiple negative outcomes beyond the maltreatment itself, including externalizing problems (Newton et al., 2000).  This potential for increased placement instability will need to be tracked as AB 403 continues to unfold.
Nonetheless, at the heart of this is an ongoing debate concerning what is worse for children and their outcomes: being placed in congregate care facilities or experiencing placement instability (a potential consequence of these policy changes)?  In the present study, we began to address this debate using data collected from 127 children (ages 6-17; M = 13.45 years; 57% female) placed in a temporary residential facility due to substantiated maltreatment.  Children completed measures assessing externalizing behaviors, and placement records were obtained for each child. Analyses tested whether placement in congregate care settings or rather placement instability was a more powerful predictor of children's behavioral problems.
Findings revealed that children's length of time in congregate care was marginally predictive of children's externalizing problems, ps < .07.  Specifically, spending a greater proportion of time in congregate care was associated with more behavioral problems, even after controlling for important demographic and placement characteristics. Placement instability, on the other hand, did not appear related to children's behavioral problems.  The present study offers some tentative evidence that congregate care placement may be more predictive of poorer functioning among children removed from home due to maltreatment than placement instability. However, given that results emerged at only trend levels, further research with larger samples and more complex analyses will be necessary. Such research has the potential to improve understanding of children's experiences in out-of-home care and inform policy and intervention efforts.
Funding from the UCI IEFV Fellowship will significantly accelerate my progress in analyzing data and preparing results for presentation and publication by contributing to a one quarter Graduate Student Researcher position.

Esmeralda Garcia, Department of Psychology and Social Behavior
The Reality and Perceived Needs of Survivors of Domestic Violence Attending Personal Empowerment Programs
Faculty Advisor: Prof. Ilona Yim
Objectives: The present study had two aims. The first aim was to investigate if attending Personal Empowerment Programs (PEP) is associated with greater empowerment and lower levels of stress and depressive symptoms in female survivors of domestic violence (DV). The second aim is to assess if past experiences of relaxation techniques correlate with greater empowerment and less stress and depressive symptoms in DV survivors.
Background: Domestic violence (DV) is a common experience that affects one in three women. DV survivors typically exhibit elevated stress and depressive symptoms; however, women with higher personal empowerment resources such as self-care, agency, self-confidence, and self-efficacy generally exhibit lower stress and depressive symptoms. Additionally, individuals who practice relaxation techniques demonstrate reductions in stress and depressive symptoms. Thus, it is likely that methods of promoting empowerment and experiences with relaxation techniques among survivors of DV could increase empowerment and reduce stress and depressive symptoms.
Study Design: PEP classes are imparted in 10 two-hour modules taught weekly over a 10-week period. Recruitment occurred in two rounds that were approximately 5 weeks apart in domestic violence agencies in Orange County, CA. The majority of the 90 women in the sample are Hispanic/Latino or White. Thirteen women were followed longitudinally and assessed in both rounds of data collection. Salivary cortisol samples and an assessment of affect were collected before and after PEP classes in order to assess changes in mood and physiological stress from pre- to post class. Following class, participants completed questionnaires assessing demographics, perceived stress, depressive symptoms, empowerment, DV, and experience with relaxation and exercise.
Results: Experience with exercise and relaxation techniques correlated with greater feelings of empowerment. For those followed longitudinally, perceived stress decreased and empowerment increased from the first assessment to the second assessment five weeks later. Overall, women who participated this study during the latter half of the PEP course (weeks 6 through 10) did not differ from those who participated at an earlier point in the PEP course (weeks 1 through 5) on empowerment, stress, and depressive symptoms. However, a greater number of PEP classes taken was associated with less negative affect from pre- to post-class. Additionally, a unique pattern emerged for women who experience domestic violence that included sexual abuse. For that group of women, those who were late in the program had significantly greater levels of empowerment and lower levels of stress and depressive symptoms than those who were early in the program. That benefit from a longer time in the program was not observed in women who had experienced sexual abuse.
Discussion, recommendations, and future directions: The findings of the present study suggest PEP programs could benefit DV survivors even more by including relaxation techniques as part of their curriculum. Additionally, services that aim to meet the needs of DV survivors should take the type of DV experienced into account. A follow-up study is underway assessing the needs of survivors of domestic violence as they relate to their well-being and the services they are receiving.
Thanks to the Initiative to End Family Violence (IEFV) fellowship, we will have funds to cover costs of conducting the aforementioned study and disseminating findings. The funds will be used to provide a modest compensation for participants and shelters. Another portion of the funds will go towards making copies of advertisement materials and questionnaires as well as to purchase data analysis software. The remaining funds will be used for travel to conferences to disseminate research findings.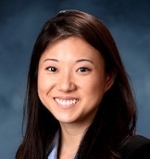 Jiwon Helen Shin, UCI School of Medicine
Outcomes in Children Who Fall from Two Stories or Higher: A Retrospective Study
Faculty Advisor: Dr. Sandra Murray
Parents frequently give the history of a fall when children present to the emergency department with severe injuries. This is a reason to investigate for the possibility of child abuse, as it has been fairly well established that falls from short heights of less than 10 feet have minimal risk of intracranial injury. However, there have not been as many studies regarding what injuries are sustained when children fall from higher levels. In this study, we sought to investigate the following: What influences the severity of injuries from 2 stories or higher in young children? Our hypothesis was that in general, the majority of children falling even from above 2 stories will not sustain severe injury, and older children will have increased injury.
The study was conducted through a retrospective chart review from 2009-2014 of children age 0-59 months who presented to the UCI Medical Center in Orange, reporting a fall from a height of two stories or greater. Our primary outcome variable was assessed by the Injury severity score, a well-validated measure. Secondary outcome variables were treatment required and length of hospital stay. Primary predictor was the child's age and fall height. Other secondary predictors included landing surface, caretaker at time of fall, and location from which the child fell.
We found that the majority of children 35/39 (90%) required a hospital stay of ≤ 3 days. The majority of children 35/39 (90%) also required only observation or minor treatment. There was also a possible positive correlation between age and injury severity. In addition, there was a statistically significant difference between treatment required for those age 37-60 mos compared to those age 0-24 mo, such that the older group was more likely to require treatment. It was also found that landing surface was significant, in particular that landing on concrete was associated with more significant injury.  Given that in dependency cases, the burden of evidence is to show that "more likely than not" the injury was nonaccidental, our findings are useful in evaluating cases of suspected child abuse. It also contributes to the physician's understanding of the severity of injury that should be expected based on different fall heights and/or children's age and development.
Funds will be used for statistical consultation, conference expenses, and salary support.