Back to Top
2018-19 IEFV Funded Projects
The Initiative to End Family Violence (IEFV) is pleased to support multiple grants utilizing innovative interdisciplinary approaches that target family violence. The 2018-19 funded projects are included below.
Interdisciplinary Research and Collaborative-Building Grants
Funding Period: January 1, 2018 – January 1, 2019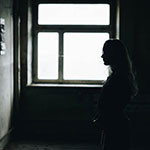 Narratives of Resistance: Combating Intergenerational Violence, the Stigma of Criminalization, and the Prison Industrial Complex
Gabriela Cázares, Postdoctoral Scholar, University of California Humanities Research Institute
David Goldberg, Professor, Department of Comparative Literature and Anthropology; Director, University of California Humanities Research Institute; Director, Digital Media and Learning
Southern California is the capital of incarceration. We imprison and detain more people than any other territory or country on earth at a cost of almost one billion dollars annually. The colloquium at the University of California Humanities Research Institute deploys resistance-based research and community programs as a methodology for foregrounding transgenerational family trauma. Violent behavior from generation to generation is intimately tied to the stigma of criminalization: fueled by racial and class-based profiling, it has devastating effects on families well beyond the physical walls of prisons and detention centers. Building on the pivotal work of UC Irvine's Initiative to End Family Violence, this project reinforces the move away from silos — like treating child abuse as separate from adult domestic abuse — to address the systemic issues of the prison industrial complex. The colloquium builds on creating synergies across multiple campuses and disciplines and brings community organizations into the conversation by addressing questions such as: How does dispelling the myth linked to the stigma of criminalization counter intergenerational trauma among families and communities? How does the insurgent knowledge produced by narratives of resistance disrupt the power structures responsible for perpetuating cycles of family violence?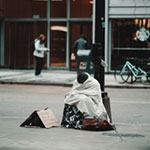 Intimate Partner Violence and Depressive Symptoms among Pregnant Women in a Homeless Shelter: The Mediating Role of Stress
Yasmin Kofman, Graduate Student, Department of Psychology & Social Behavior
Lisa A. Wood, Chief Executive Officer, Casa Teresa
Ilona Yim, Associate Professor, Department of Health Psychology
Prevalence rates of intimate partner violence (IPV) during pregnancy in minority, low-income, predominantly single women are particularly single women are particularly elevated, with rates as high as 50%. This is an urgent public health issue, as IPV during pregnancy can put survivors and their offspring at high risk for negative health consequences. Depression is the most common mental health consequence of IPV, an especially concerning issue considering depressive symptoms in pregnancy have been linked to adverse maternal and child outcomes. While the mechanisms underlying the link between IPV and depressive symptoms remain poorly understood, dysregulation of the body's stress-responsive systems is a likely causal pathway. The purpose of this study is to describe relationships between IPV, stress physiology, and depressive symptoms in a severely marginalized population: pregnant IPV survivors residing in a homeless shelter. This study will be the first to directly test the effects of IPV on depressive symptoms during pregnancy through a psychophysiological stress pathway, which may be key in determining survivors who are most at-risk. Additionally, this study will help provide community partners with a deeper, contextual understanding of their target population, serve to enhance existing shelter services, and lay the ground work for future interventions that improve regulation to stress-responsive systems.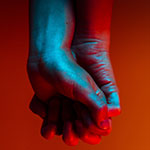 Predicting Lethal Intimate Partner Violence: A Comparison of Lethal and Nonlethal IPV in California and Connecticut
Intimate partner and other forms of family violence occur throughout the world and across socioeconomic class, race, ethnicity, and other demographic categories. However, more research is needed that compares nonlethal intimate partner violence (IPV) incidents with lethal incidents to predict when IPV results in death. This project compares data on lethal IPV incidents from the Orange County Death Review Team between 2006 and 2017 to over 7,000 nonlethal incidents. These lethal and nonlethal comparisons are only suggestive estimates, but provide an important and productive starting point in determining the risk factors that differentiate lethal IPV from nonlethal IPV. This research project makes three key contributions to scholarship and community-based responses pertaining to IPV: 1) It will contribute to existing literature by illustrating what factors are associated with IPV resulting in death, 2) It will aid ground-level community work that aims to implement meaningful and early IPV interventions, and 3) It can potentially help courts and community service providers prevent IPV-related deaths in the future.