Back to Top
2017-18 IEFV Funded Projects
The Initiative to End Family Violence (IEFV) is pleased to support multiple grants utilizing innovative interdisciplinary approaches that target family violence. The 2017-18 funded projects are included below.
Interdisciplinary Research and Collaborative-Building Grants
Funding period: January 1, 2017 – January 1, 2018
Research Grants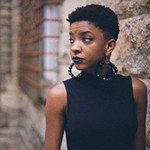 Reporting Intimate Violence: Expectations and Experiences Among Women of Color
Candace Burton, Assistant Professor, Department of Nursing Science, UC Irvine
Kirk Williams, Professor, Department of Criminology, Law & Society, UC Irvine
Little is known about when and how women of color make decisions about reporting intimate partner violence (IPV) and sexual assault (SA), but evidence suggests that they often choose not to report. Reasons for such decisions may include fear of retaliation or community rejection, perceived racism, and past negative experiences with legal systems. IPV and SA are grossly underreported in general and more so among women of color, and prior research suggests that this problem is in part due to lack of culturally competent resources, financial barriers, and distrust of providers and systems. This study seeks to discover how life experiences and expectations inform decision making with regard to reporting IPV and SA to law enforcement. The results of this project will support improvement of responses to crimes such as IPV and SA, public policy with regard to interactions with law enforcement and the judicial system pertaining to these crimes, and the roles of stigma and bias in reporting IPV and SA among women of color.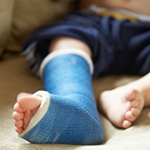 Development of a Tool to Distinguish Bone Fractures due to Child Abuse from those due to Weak Bones in Patients Less Than 5 Years Old
Bone fractures in pediatric patients can occur from accidental trauma, non-accidental trauma (i.e. abuse) or, if the patient has an underlying bone disorder, minimal trauma. Unfortunately, existing scientific tools for identifying patients with underlying bone disorders are limited, and patients under 5 years old (<5yo), who are among the most vulnerable, are often unable to convey the circumstances surrounding a fracture. The long-term goal of this research is to develop a bone density database that will be used to distinguish patients <5yo who have normal bones and traumatic fractures (possible victims of abuse) from those who have underlying bone conditions characterized by low bone density, which predispose them to fractures from minimal trauma. In this pilot study, existing CT scans of over 100 patients <5yo who have no known conditions, medications or other medical history affecting bone health will be used to obtain bone density measurements. These data will enable us to determine the number of subjects necessary to create the full bone density database for patients <5yo and to apply for funding.  Once created, this database will help ensure that a child is not returned to an abusive environment or inappropriately removed from their family.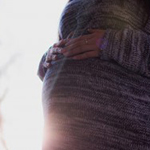 Exploring the Relationships between Relationship Violence, Unplanned Pregnancy, and Substance Use Among Injection Drug Users
Rachel Perry, Assistant Clinical Professor, Obstetrics & Gynecology, UC Irvine
Heike Thiel de Bocanegra, Associate Professor, Obstetrics, Gynecology & Reproductive Sciences, UC San Francisco; Director, Family Planning Research Program, Obstetrics & Gynecology, UC Irvine; Volunteer Associate Clinical Professor, Public Health Sciences, UC Davis
Relationship violence, unplanned pregnancy, and injection drug use are issues affecting reproductive age women in Orange County. The ways in which each of these factors influences the others are not fully understood. This study will explore the relationships between these issues among women attending the Orange County Needle Exchange Program. We will interview 80 women attending the needle exchange program about their experiences with violence, unplanned pregnancy, and substance use. We hope that the findings of this study will shed light on barriers to care in all three realms. Our ultimate goal is to use this information to develop an intervention that links services in the areas of family planning, substance use treatment, and relationship violence intervention.
Collaborative-Building Grants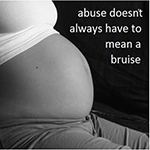 Symposium on Intimate Partner Violence, Reproductive Coercion and Family Planning
Heike Thiel de Bocanegra, Associate Professor, Obstetrics, Gynecology & Reproductive Sciences, UC San Francisco; Director, Family Planning Research Program, Obstetrics & Gynecology, UC Irvine; Volunteer Associate Clinical Professor, Public Health Sciences, UC Davis
Tabitha R. Harken, Associate Professor, Obstetrics & Gynecology, UCI; Division Director, Family Planning, Director of Residency Training, UCI School of Medicine
In the US, up to 36% of women are directly affected by intimate partner violence (IPV) at some point in their lives and 9% of women by reproductive coercion (RC), placing women at risk of unintended pregnancies and abortions. The University of California, Irvine, Women's Option Center and the Orange County Women's Health Project will conduct a symposium for women's health providers and family violence advocates in spring 2017 to share insights about the association between IPV, RC and unintended pregnancies.
This symposium will provide insights on the associations between IPV, RC, and unintended pregnancies, as well as facilitate collaboration between healthcare providers and family violence advocates in addressing these issues. Speakers will address latest epidemiologic data; the role of the family planning provider in identifying family violence, birth control sabotage, and RC; dating violence and teen pregnancy; and best practice models. This symposium is intended for health care providers, family planning clinicians, domestic violence advocates, social workers, therapists, and students.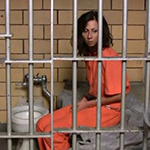 Survived and Punished Habeas Project Convening
Survived And Punished (S&P) is an all-volunteer statewide and national initiative working to challenge the criminalization and imprisonment of domestic violence survivors. S&P includes domestic violence and prisoner rights advocates, policy experts, educators, attorneys, community organizers, and formerly incarcerated survivors. Its leadership team includes members of California Coalition of Women Prisoners (CCWP); Stand With Nan-Hui and Free Marissa Now defense campaigns; and the Chicago-based organization, Love & Protect. The S&P Habeas Project has three long-term goals. The first is to establish and train a robust network of advocates to support incarcerated domestic violence survivors to navigate habeas petitions and parole processes. Second, we will develop grassroots support for a broader decarceral policy agenda for survivors in California. Finally, we intend to leverage this California-based project as an organizing and advocacy model that can be replicated in other states. The project will not only have implications for individual survivors but also increase public awareness of the dangerous intersections of state violence and domestic violence. The Habeas Project Convening is a crucial early step in this multi-year, multi-level organizing process. The convening will bring together formerly incarcerated survivors released through the domestic violence habeas law, community organizers, and legal advocates from across the state of California to collaboratively envision the S&P Habeas Project.
The IEFV grant will directly support the participation of roughly 20 formerly incarcerated survivors in this convening. The two-day meeting will facilitate the following activities: 1) the development of stronger and more coherent partnerships between the abovementioned partners and constituencies; 2) opportunities to learn directly from formerly incarcerated survivors about their experiences with the habeas process and previously existing advocacy efforts; 3) identification and assessment of barriers incarcerated survivors face when attempting to file habeas petitions or present domestic violence evidence at parole hearings; 4) preliminary strategic planning to develop a statewide organizing and advocacy model.