Back to Top
Forward Together: Multidisciplinary Perspectives on Protecting Children from Abuse
This full-day virtual conference will offer multidisciplinary perspectives on protecting children from family violence in the context of child custody or divorce cases. National experts, leading legislators, inspirational survivors, and courageous kids will address policy reforms, health and trauma concerns, protective parenting, institutional betrayal, and intervention strategies.
Together, attendees can move forward prioritizing child safety and health in family court cases.
November 5, 2021
9:00am-6:00pm PDT
This event is approved for 8.0 hours of Minimum Continuing Legal Education Credit by the State Bar of California. The University of California, Irvine School of Law is a State Bar-approved MCLE provider.
To request reasonable accommodations for a disability, please email: centers@law.uci.edu.
Speakers Include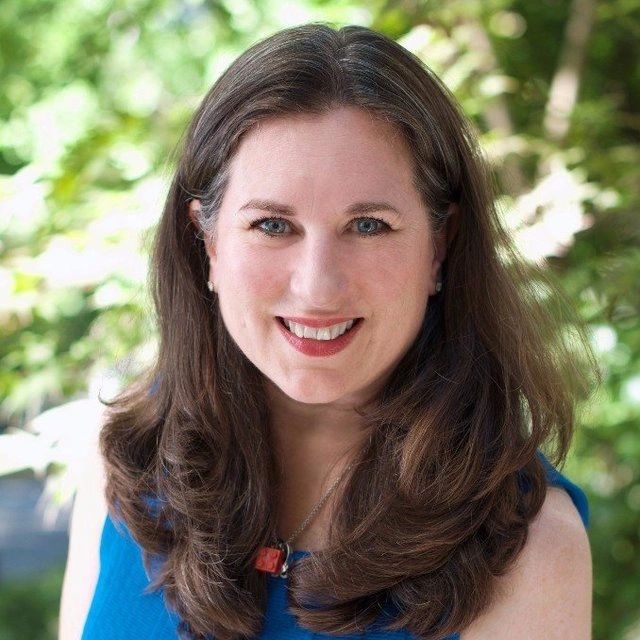 Catherine Campbell is the Executive Director of the California Protective Parents Association (CPPA). Prior to joining CPPA in 2017, Catherine focused her career in marketing and communications where her roles ranged from traveling the world as a spokesperson for Disney to launching Microsoft products with Ogilvy & Mather to ensuring Medicare's Meaningful Use programs are followed by oncologists. Being a protective parent, concerned with child safety issues in the family court system for many years, Catherine transitioned into a passionate, committed advocate for all children. Her advocacy has made a meaningful impact on state and federal legislative efforts, which includes H. Con. Res. 72, a federal resolution that passed unanimously in the U.S. House of Representatives, recognizing child safety as a first priority in custody adjudications. As a senior advocate, she has significantly contributed to successful efforts securing the first-ever audit of the Commission on Judicial Performance. With a passion to raise awareness of the family court crisis, she continues to organize conferences and film screenings to educate and ultimately help to pass laws in CA for child safety. Catherine's volunteer work has included teaching Sunday school for more than a decade and co-leading a Divorce and Relationship Recovery program for seven years. For fun and enjoyment, Catherine cherishes spending time with her two adult children, cooking, hiking, reading, and taking photos.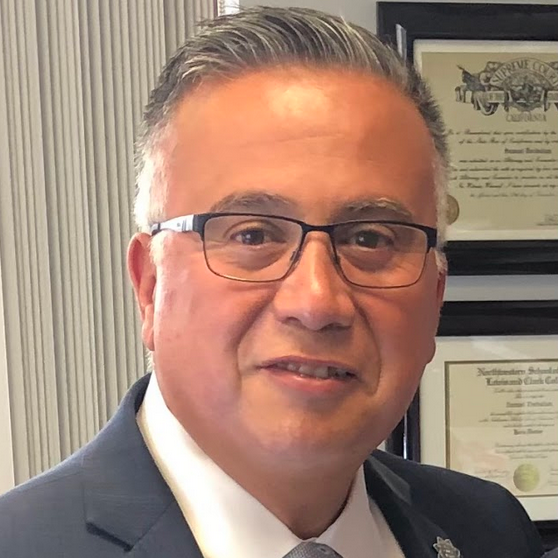 Moses Castillo serves as Chief Investigator for Dordulian Law Group. As chief investigator, Castillo plays a pivotal role in the process of securing justice for clients, applying his decades of law enforcement experience and unique investigative expertise to the firm's most important cases.
For nearly 30 years, Castillo was a decorated detective with the Los Angeles Police Department. His career in law enforcement began in 1989 as a Reserve Officer in various locations throughout Southeast Los Angeles including Hollenbeck, Rampart, and Newton. In 1991, Castillo graduated from the LAPD's distinguished academy, officially becoming an officer in the third-largest police force in the U.S.
In 1992, Castillo was an officer in the department's Hollenbeck Division during the Los Angeles riots that captivated the nation and garnered world attention. Shortly thereafter, he progressed into the narcotics division's Juvenile Narcotics School Buy Program, tackling the issue of drug use on school campuses through undercover work.
In 1993, Castillo worked out of the Hollenbeck station as an Area Patrol & CRASH-Gang Unit officer, where he remained for two years before transferring to the Personnel Division in 1995. There, he was tasked with conducting background investigations on incoming applicants wishing to join the LAPD.
In 1998, following a return to the Juvenile Narcotics Division, Moses Castillo was promoted to the rank of Detective. In May of 1999 he began working out of the Newton station in their elite sex crimes division. It would mark a chapter of Detective Castillo's esteemed career that would prove to be transformational, as it provided him with an opportunity to discover his true passion within law enforcement, one that he would personally describe as a "higher calling," helping survivors of childhood sexual abuse. Shortly thereafter, Castillo was promoted to the rank of Detective Supervisor.
In June of 2005, Castillo was a prominent leader in the Juvenile Division for Abused Children. As Detective Supervisor, Castillo was able to positively impact the lives of thousands of Angelenos by investigating some of the city's most high-profile and troubling sex crimes cases involving children. Detective Castillo successfully closed countless cases where some of the city's most detestable criminals were prosecuted with life sentences for their abhorrent crimes.
Detective Castillo spent nearly 15 years in the Juvenile Division for Abused Children. In that difficult (and often harrowing) position, Detective Castillo closed cases on criminals guilty of committing reprehensible acts against children such as physical and sexual abuse, internet crimes, child trafficking, and murder. He was a highly regarded member of the LAPD's Sexually Exploited Child Unit, and noted for his excellent closure rate for sexual abuse cases, some of which — such as The Stuart House — received national attention.
Detective Castillo closed his career with the LAPD in the Central Traffic Division, investigating severe cases of traffic crime such as hit & run collisions resulting in fatalities. He officially retired on March 26, 2020, concluding nearly three decades spent serving the residents of Los Angeles.
Ana Estevez is the founder of Piqui's Justice. She became an advocate for protective parents when her son's abuse was not believed. Her ex-husband murdered her son within a week of the court refusing to protect her child. She has been a force for change on the federal and state level, helping to pass H. Con. Res. 72 in the House of Representatives and working with CA Assemblywoman Blanca Rubio to introduce and pass a resolution for child safety as a first priority, Piqui's Resolution, HR 113, named after her son. As a veteran, educator and former principal, it is no wonder she has been named a California Woman of the Year for 2019.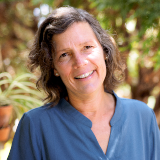 Jennifer J. Freyd, Ph.D., is a researcher, author, educator, and speaker.  Freyd is the Founder and President of the Center for Institutional Courage, Professor Emerit of Psychology at the University of Oregon, and Adjunct Professor of Psychiatry and Behavioral Sciences in the School of Medicine, Faculty Fellow at the Clayman Institute for Gender Research, and Affiliated Faculty, Women's Leadership Lab, Stanford University. She is also a Member of the Advisory Committee, 2019-2023, for the Action Collaborative on Preventing Sexual Harassment in Higher Education, National Academies of Science, Engineering, and Medicine. Freyd was in 1989-90 and again in 2018-19 a Fellow at the Center for Advanced Study in the Behavioral Sciences at Stanford University. Freyd currently serves as the Editor of The Journal of Trauma & Dissociation.
Freyd is a widely published and renowned scholar known for her theories of betrayal trauma, institutional betrayal, institutional courage, and DARVO. She received her PhD in Psychology from Stanford University. The author or coauthor of over 200 articles and op-eds, Freyd is also the author of the Harvard Press award-winning book Betrayal Trauma: The Logic of Forgetting Childhood Abuse. Her most recent book Blind to Betrayal, co-authored with Pamela J. Birrell, was published by John Wiley, with seven additional translations. In 2014, Freyd was invited two times to the U.S. White House due to her research on sexual assault and institutional betrayal. In 2021 Freyd and the University of Oregon settled Freyd's precedent-setting equal pay lawsuit.
Freyd has received numerous awards including being named a John Simon Guggenheim Fellow, an Erskine Fellow at The University of Canterbury in New Zealand, and a Fellow of the American Association for the Advancement of Science. In April 2016, Freyd was awarded the Lifetime Achievement Award from the International Society for the Study of Trauma & Dissociation.  Freyd was selected for the 2021 Christine Blasey Ford Woman of Courage Award by the Association for Women in Psychology.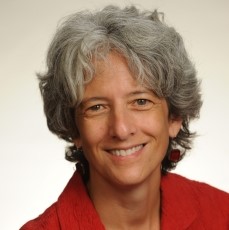 Joan Meier is a Professor of Clinical Law and Director of the National Family Violence Law Center at the George Washington University (GW) Law School. Professor Meier has been a clinical law professor for 29 years at GW Law, where she founded three pioneering and nationally recognized interdisciplinary domestic violence clinical programs. She has published widely on domestic violence, custody, clinical teaching, criminal procedure, and various Supreme Court decisions. Her major study, "Child Custody Outcomes in Cases Involving Parental Alienation and Abuse Allegations," funded by the National Institute of Justice, was completed in 2019. Its findings have been written about in scholarship and multiple media outlets including The Washington Post and The New Yorker. 
In August 2019, Professor Meier stepped down from the Domestic Violence Legal Empowerment and Appeals Project (DV LEAP), the nonprofit she founded in 2003 to provide pro bono appeals in domestic violence cases. While at DV LEAP, she was the co-author of eleven amicus briefs and three party briefs in the U.S. Supreme Court. She also represented domestic violence organizations and survivors of domestic violence in state court appeals all over the country and in Washington, DC. DV LEAP's cases involved custody and child protection, enforcement of civil protection orders, criminal prosecution of batterers, and other issues.  Professor Meier has provided numerous trainings for judges, psychologists, lawyers, domestic violence coalitions, and others on best practices in adjudication of domestic violence and family court litigation and on her empirical research.
DV LEAP and Professor Meier have received several awards, including among others, the American Bar Association's first ever Sharon L. Corbitt Award, which recognizes exceptional service and leadership in improving the legal response to domestic violence, dating violence, sexual assault and/or stalking; and the Outstanding Leadership Award from Justice for Children in 2007. Professor Meier received the Cahn Award from the National Equal Justice Library for her article on domestic violence and welfare reform. She was featured as a commentator in "Breaking the Silence: Children's Voices," the PBS documentary that aired in October 2005.
She graduated magna cum laude from Harvard University in 1980, cum laude from the University of Chicago Law School in 1983, and clerked on the US Court of Appeals for the Seventh Circuit.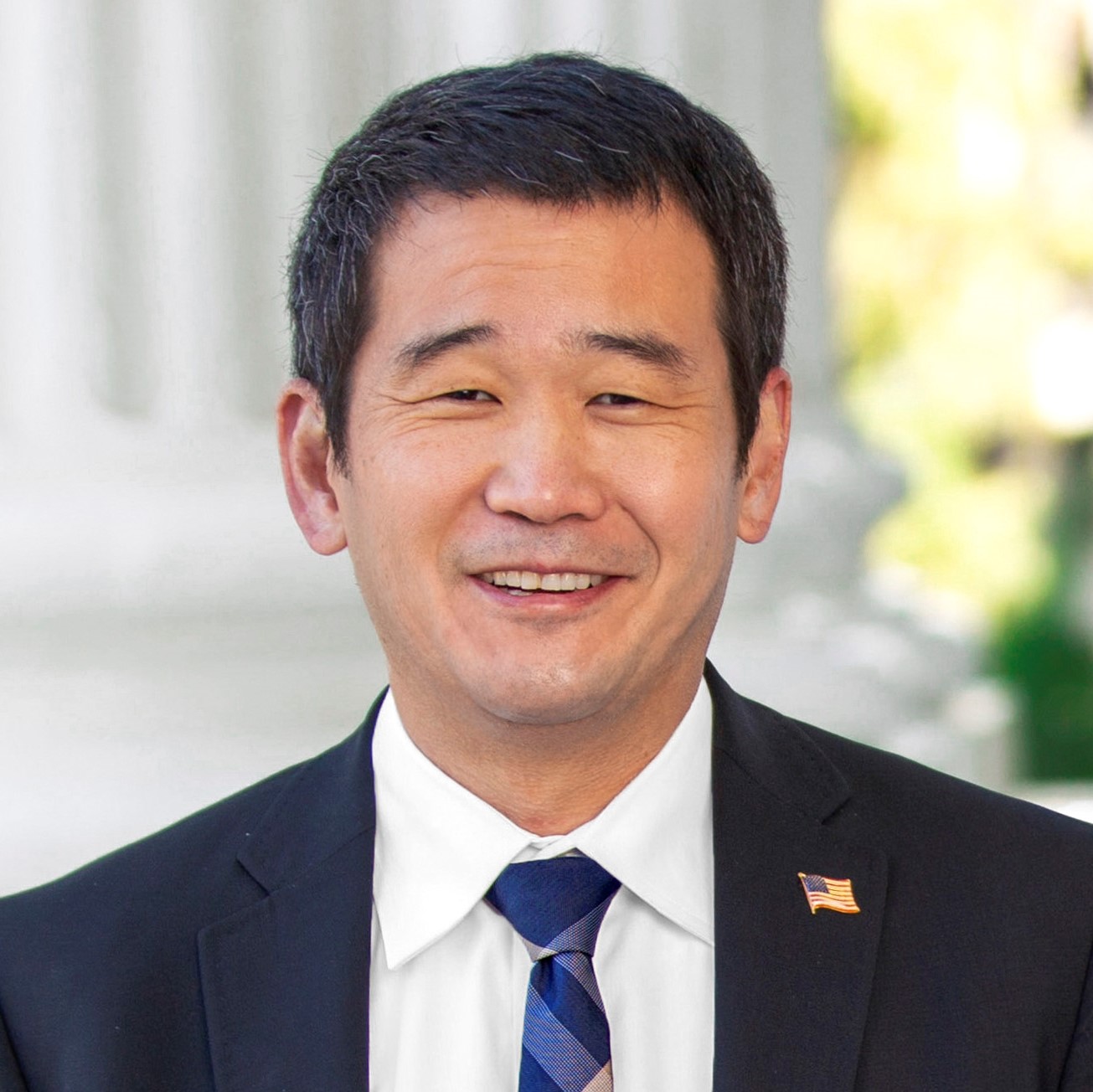 Dave Min was elected in 2020 to represent Orange County's 37th State Senate District, which includes the cities of Anaheim Hills, Costa Mesa, Huntington Beach, Irvine, Laguna Beach, Laguna Woods, Lake Forest, Newport Beach, Orange, Tustin, and Villa Park.
Dave is a native Californian who resides in Irvine with his wife, Jane Stoever, and their three young kids. Before joining the State Senate, Min was a law professor at UC Irvine, where he taught and researched in the area of business law. He is one of the country's leading experts on banking and housing policy, and has testified six times before Congress on these issues. Jane is also a law professor at UC Irvine, where she teaches Family Law, runs the law school's Domestic Violence Clinic, and is the founder and director of UCI's Initiative to End Family Violence, one of the university's signature programs that is working to develop interdisciplinary solutions to domestic violence and abuse.
Dave is the son of Korean immigrants who grew up during the Korean War and its aftermath, at a time when food was scarce and the economy was struggling. Thanks to the generosity of American GIs, Dave's parents came to appreciate the unique flavor and texture of Spam as well as the values that America has always stood for. They came to the United States in 1971, got married and had two boys—Dave and his brother Andrew—who they raised here in the Golden State. Their story is the American Dream, and it's a story that has been shared by millions of other new Americans over the past several centuries.
Because of the values he inherited from his parents, including a passionate love of this country and what it has always represented, Dave has spent his career in public service, working to improve the economic opportunities available to working families. After graduating from Wharton and Harvard Law School, he began his career at the Securities and Exchange Commission, turning down higher paying jobs to try to hold Wall Street accountable in the aftermath of the Enron and Worldcom accounting scandals. Dave went on to work for U.S. Senator Charles Schumer as a senior economic policy advisor and then the Center for American Progress as an economic policy director before coming back home to California to teach at UCI.
During his time in Washington, DC, Dave helped to develop solutions to the subprime mortgage crisis, including several of the leading mortgage modification programs, and oversaw the development of the leading proposal on how to transition the mortgage financing companies Fannie Mae and Freddie Mac into a sustainable, equitable mortgage finance system of the future. Dave's work has been featured in national media outlets such as the New York Times, the Wall Street Journal, the Washington Post, and the Los Angeles Times, and he has been a regular guest on TV and radio outlets including CNBC and NPR's Marketplace.
Dave is a proud Eagle Scout and AYSO coach and referee who is active in his Irvine church and the public school attended by his two older children (with the youngest on the way next year!). His goal is to help defend and restore the American Dream while extending this to the marginalized communities that have too often been denied opportunities in our country. His basic philosophy is one of long-termism, summed up by this quote from the ancient Greeks: A civilization is great when its elders plant trees whose shade they know they will never sit in.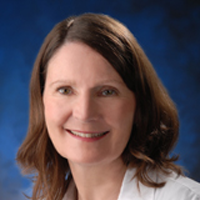 Dr. Sandra Murray attended both medical school and pediatric residency at the University of California, Irvine.  After her residency, she worked in general and in-patient and out-patient pediatrics for two years.  She then completed a fellowship in Family Violence at the Chadwick Center for Children in San Diego.  Dr. Murray is board certified in general pediatrics and in the sub-specialty child abuse pediatrics.  She is the past medical director of the Riverside Child Assessment Team in Riverside County and the Child Abuse Service Team in Orange County. She is currently the medical director of the Child Abuse and Protection Team at Miller Children's and Women's Hospital (MCWH) in Long Beach.  She is now a retired professor of pediatrics at the University of California, Irvine where she is still working as a child abuse pediatrician at UCI Medical Center, Children's Hospital of Orange County, and Child Abuse Services Team (CAST).
Dr. Murray is an active member of several organizations that focus on prevention and education about child abuse and family violence:  WE CAN Coalition, Chapter 4 AAP Section on Injury, Violence and Poison Prevention, the UCI Institute to End Family Violence, The Raise Foundation, The Clinic in the Park, the OC Child Death Review Team, and Suspected Child Abuse and Neglect teams at MCWH, CHOC, UCIMC, and the Orange County Wide SCAN team.
Dr. Murray is involved in research projects focusing on safe sleep, bone strength, and fall injury.   These projects are in collaboration with UCI campus researchers, the Orange County Coroner Office, and UCI SOM medical students.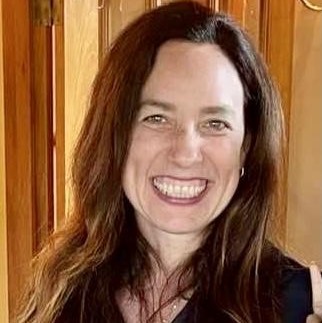 Danielle Pollack is the Policy Manager for the National Family Violence Law Center at George Washington University (GW) Law School in Washington D.C. She works in collaboration with state and federal lawmakers, partner organizations, advocates and families to create child-centric policy reform and provide public education on family courts. She has developed and advised on child protective statutory language for several states, including most recently for Connecticut, Colorado, and Pennsylvania with Kayden's Law, as well as federally for a section of the Violence Against Women Act (VAWA). Her short documentary film, Voices for Reform, has been used to raise awareness on family court and family violence issues, including at the United Nations Committee on the Elimination of Discrimination against Women (CEDAW).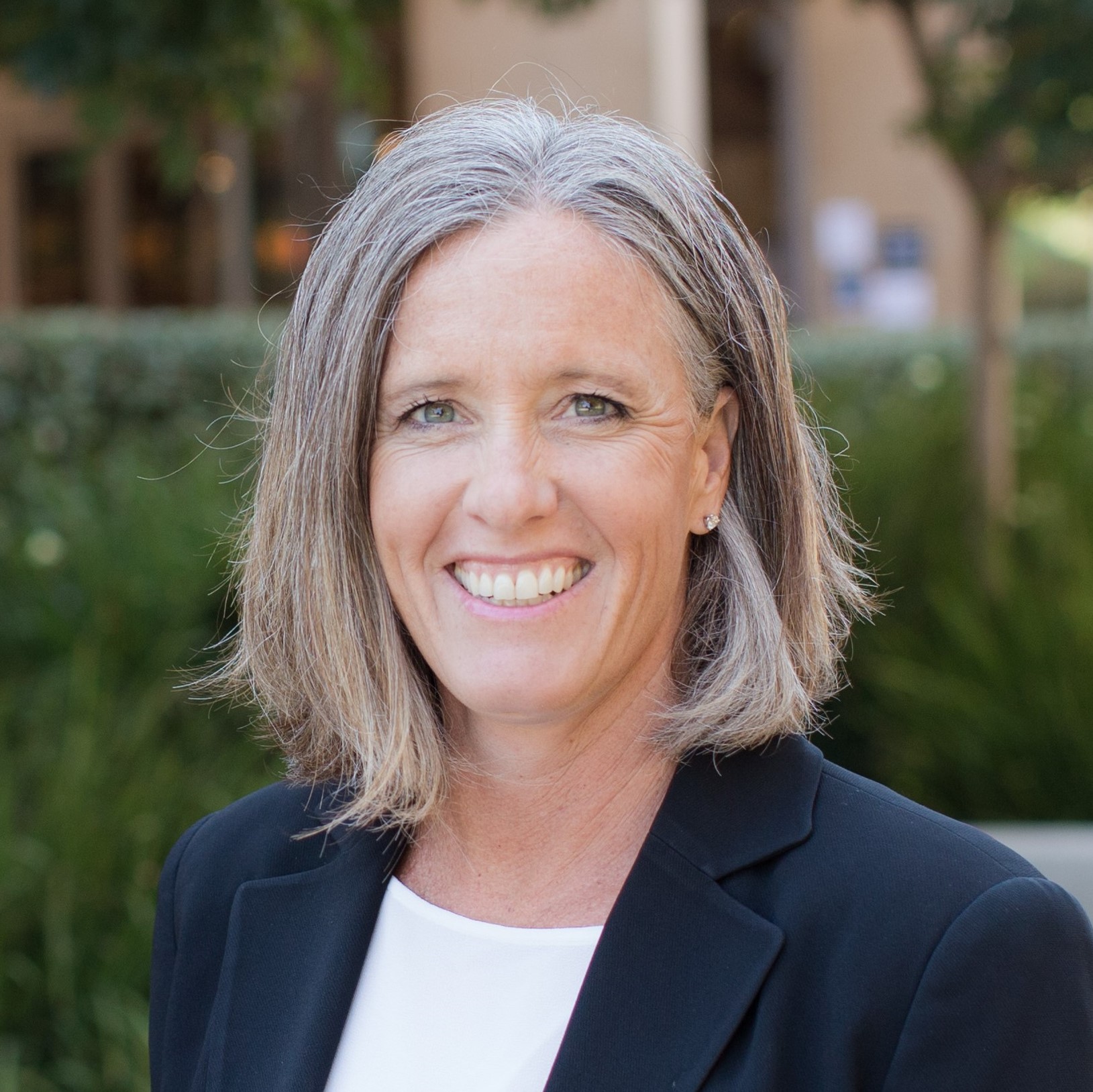 Jodi Quas, Ph.D., is Professor of Psychological Science at the University of California, Irvine. She is internationally recognized for her work on children's eyewitness capabilities, memory, and suggestibility; and the consequences of exposure to family violence and legal involvement on children and adolescents. She has received numerous awards for her research and student training, including the Nicholas Hobbs Award for Career Contributions from the Society for Child and Family Policy and Practice, and the Outstanding Mentoring Award from the American Psychology and Law Society. She is dedicated not only to pursuing rigorous science on crucial topics relevant to identifying and intervening on behalf of violence exposed youth, but also to disseminating findings to diverse audiences. She conducts workshops for law enforcement, legal professionals, educators, and social service professionals in the U.S. and abroad about how best to identify and address the needs of youth who have experienced or witnessed family violence and as a result become immersed in legal cases in juvenile, family, and criminal court contexts.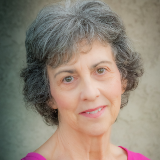 As an experienced child safety advocate, for more than a dozen years Sandy has been on the front lines of a national child safety crisis. She has been working countless hours in collaborative efforts around the country to address the most pressing child safety issues in child custody cases, to create awareness and effect meaningful federal, state, and county level policy change. Sandy holds a master's degree in Forensic Psychology and a graduate certificate in Child and Adolescent Psychology. For the past eight years, she has been teaching, with a curriculum she has developed to meet a legislative training mandate for supervised visitation monitors. In addition to presenting on university campuses and facilitating divorce groups and other programs within her church, she has been providing public workshops on how to identify dangerous personality traits in the contexts of dating and intimate partner relationships.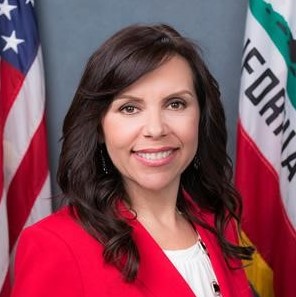 Assemblywoman Blanca E. Rubio represents the 48th Assembly District in the California State Assembly. The district includes Azusa, Baldwin Park, Bradbury, Covina, Duarte, El Monte, Glendora, Industry, Irwindale, Monrovia, West Covina, and the Los Angeles County unincorporated communities of Bassett, Charter Oak, Citrus, East Arcadia, Ramona, Valinda and West La Puente.
During this year that has held struggles for her constituents, Rubio has held food drives, PPE giveaways to healthcare facilities, and fought hard to pass legislation like AB 323 to protect local journalism.
In the 2018-19 California state budget, Rubio supported record investments in schools and universities, responsible funding of the Rainy-Day Fund and combating homelessness and poverty. She has authored bills that help children in foster care and assist immigrant communities.
As a former educator, Rubio fully backed additional funds for K-12 schools, help make college more affordable for California students, and increase childcare funding.
As Chair of the Assembly Select Committee on Domestic Violence, she pushed for a significant fund investment in services for domestic violence survivors. She was able to set aside $10 million to invest in services for survivors and another $10 million for temporary housing solutions for survivors fleeing domestic violence.
Rubio was elected to the Assembly in November 2016.
In Rubio's first year, she immediately made an impact with six of her bills signed into law and in her second term she had an impressive 12 Bills signed into law by Governor Brown. During budget negotiations, she obtained millions of dollars for San Gabriel Valley transportation projects.
Prior to serving in the Assembly, Rubio spent 16 years as a public school teacher and 20 years in elected office, serving on the Valley County Water Board, and Baldwin Park Unified School District. She is a proud mother of two children.
Rubio was born in Juarez, Mexico, and came to the United States with her parents at a young age. She received her Bachelor's Degree in Business Administration and Master's Degree in Education with a Multiple Subject Teaching Credential from Azusa Pacific University.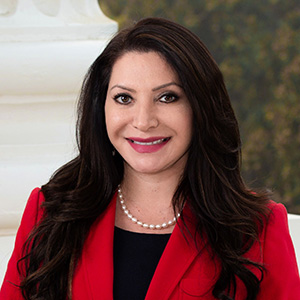 Senator Susan Rubio was elected to the California State Senate in 2018 and represents District 22 in Los Angeles County. Previously, she was a public school teacher for 17 years at Baldwin Park and Monrovia school districts and was an elected official for 13 years in the City of Baldwin Park.  
She is the first Latina Chair of the Senate Insurance Committee and is on the Senate leadership team as Assistant Majority Whip. She is a Committee Member of Energy, Utilities, Communications; Health; Transportation; Governmental Organization; and Joint Committee on Rules.  She is Co-Chair of the Wildfire Working group and is also a member of the Senate Housing Working Group.
She is Chair of the Senate Select Committee on Domestic Violence. In addition, she is a Select Committee Member of The Social Determinants of Children's Well-Being; Asian Pacific Islander Affairs; Mental Health; California-Mexico Cooperation; and California, Armenia and Artsakh Mutual Trade, Art and Cultural Exchange. She is also a Member of the Latino Legislative Caucus, Legislative Jewish Caucus, Los Angeles Caucus, San Gabriel Valley Caucus and Legislative Women's Caucus.
Born in Juarez, Mexico, Senator Rubio is the proud daughter of a former bracero worker and housekeeper. She attended East Los Angeles College and later earned a Master's Degree in Education from Azusa Pacific University. She now lives in Baldwin Park, California. 
Senate District 22 is comprised of the cities of Alhambra, Arcadia, Azusa, Baldwin Park, Covina, El Monte, Industry, Irwindale, La Puente, Monterey Park, San Gabriel, Rosemead, South El Monte, Temple City and West Covina as well as the unincorporated communities of Avocado Heights, Charter Oak, Citrus, East Pasadena, East San Gabriel, Mayflower Village, North El Monte, South Monrovia Island, South San Gabriel, South San Jose Hills, Valinda, Vincent and West Puente Valley.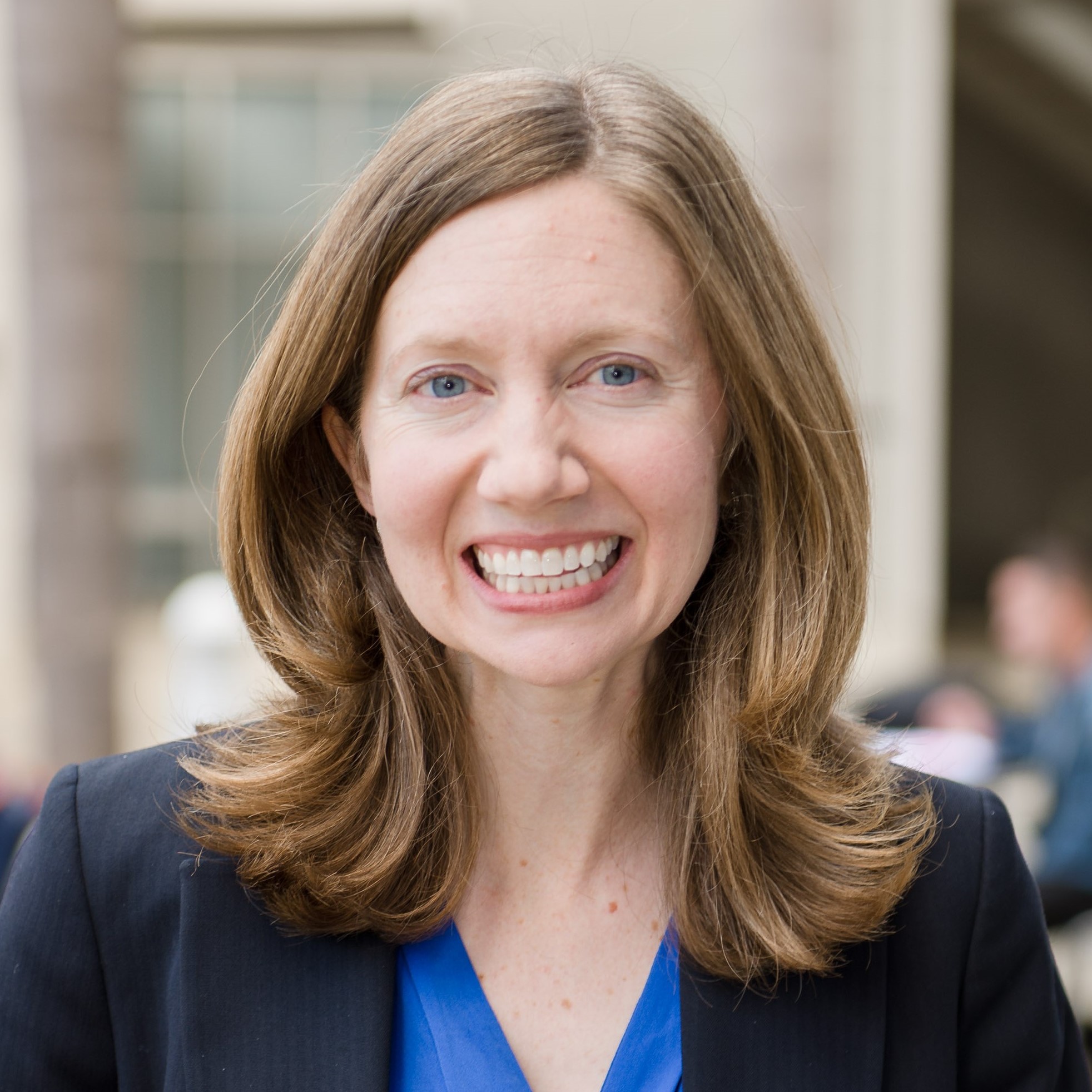 Professor Stoever has extensive experience teaching domestic violence clinics and engaging in scholarship in the areas of domestic violence law, family law, feminist legal theory, and clinical legal theory.
In Professor Stoever's clinical teaching, she supervises law students representing clients in family law, immigration, and other legal and non-legal interventions into domestic violence. Professor Stoever began teaching as a Georgetown Clinical Teaching Fellow and Women's Law and Public Policy Fellow, where she taught in Georgetown University Law Center's Domestic Violence Clinic and was trained in clinical pedagogy. Prior to joining the faculty at UCI Law, Professor Stoever was a faculty member at American University Washington College of Law and Seattle University School of Law, where she taught Family Law and Domestic Violence Law and directed the Domestic Violence Clinic. Professor Stoever previously served as a judicial clerk, worked at legal aid offices and at a shelter for teenage girls, and was a live-in staff member at a shelter for homeless families. She graduated from Harvard Law School and received her LL.M. from Georgetown University Law Center. At Harvard Law School, she was a student attorney at the Harvard Legal Aid Bureau.
Professor Stoever's scholarly work focuses on the multiple oppressions domestic violence survivors face and explores ways that the law can better respond to complex experiences of intimate partner abuse. In addressing the interdisciplinary problem of domestic violence, her scholarship frequently brings together the worlds of law, public health, psychology, and survivors' lived experiences.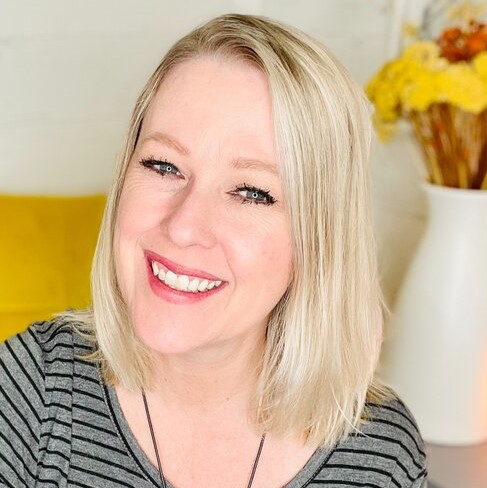 Tina Swithin survived a "Category Five Divorce Hurricane" while acting as her own attorney in a high-conflict custody battle that turned her family's life upside down for over a decade. While divorces are never easy, Tina quickly learned that divorcing a narcissist or other high-conflict individual escalates family law cases to levels that few can comprehend.
During her ten year journey through the family court system in pro per, Tina went through a two-day trial, over 40 court dates and two full child custody evaluations. During this time, minor's counsel was appointed, over twelve police reports were generated and a total of three child welfare reports determined that her ex-husband was a "moderate risk" yet did nothing to protect her children.
In an effort to articulate what was happening, Tina took shelter from the storm by chronicling her journey in her (now) internationally recognized blog, "One Mom's Battle." Tina's plight grew from just one mom to a village of tens of thousands who all share the same story. There were different variations and nuances, but the common denominator is toxic, high conflict individuals and post-separation abuse.
With all odds against her, Tina's battle came to an end on August 30, 2019, when her ex-husband's parental rights were terminated. Tina has chosen to assume the title of survivor versus victim and has become an advocate for change in the Family Court System after seeing the flaws first-hand. Tina believes that the courts have lost sight of their primary focus, which should be the best interest of the child and instead, are too focused on parental rights. Tina believes that children are suffering unnecessarily due to the lack of education on the front lines—and behind the judicial bench.  
In 2020, Tina Swithin founded, "Family Court Awareness Month." Tina is the author of Divorcing a Narcissist (series) and founder of the High Conflict Divorce Coach Certification Program. Tina Swithin has been awarded honors such as the "Top 20 Professionals Under 40" and the "Top 40 Professionals Under 40" in several regional California newspapers. Tina resides in San Luis Obispo, California with her husband and her two daughters.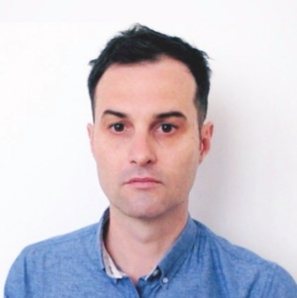 Grant Wyeth is a Melbourne-based writer and academic. Formerly of the Asia Institute at the University of Melbourne. He is a longstanding columnist for the Asia-Pacific affairs publication, The Diplomat. Alongside this, his work has been widely published in an array of current affairs publications in Australia, the United States, and Europe, including Foreign Policy and World Politics Review.
Although his background is in political science and international relations, over the past year Grant has turned his attention to the behaviour of family courts worldwide, and more broadly violence against women and girls. In his work on the family court he has sought to understand why the courts are often proving hostile to mothers and children, what are the social and political forces that drive this behaviour, what are the concepts that have come to dominate custody cases, and what are the perceptions of mothers, fathers, and the household that influence decision-making processes. Seeking to comprehend the political implications of these trends.
He has a forthcoming journal article in Family & Intimate Partner Violence Quarterly on what he has seen as the ideological conversion of the family court over the past few decades.
Co-sponsored by